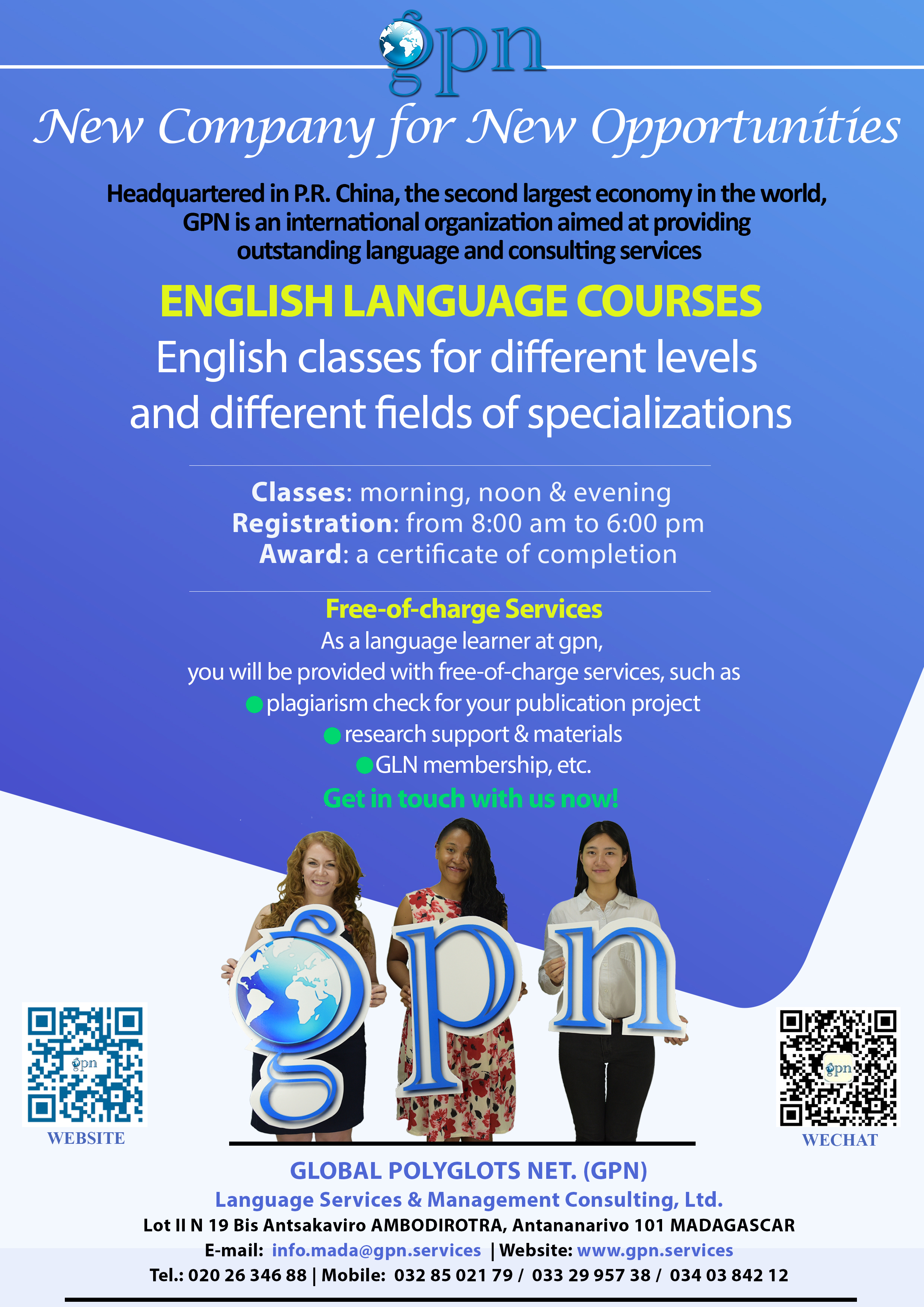 This section features announcements, company administrative and organizational updates, planned events and milestones seen in records (all year round) at GPN.
The GPN Systems Administration was put in place.
Sept. 14, 2015 "GPN Education Consulting (Wuhan) Co. Ltd." was founded.
2015, seminar on "Situational Leadership."
2015 speech competition among club members.
2015, contribution to CBG's International Forum.
2015, a MOU of business cooperation with ACBG was signed.
Nov. 27, 2016, seminar on "A Simple Rule for Coherence in Written and Spoken Discourse."
Nov. 2017, GPN CARE was created and became an important part of the company's PR program.
Nov. 2017, the company prepares for the launch of its annual event named "GPN Edu-Cultural Exhibition (Tana - Wuhan)."
Feb. 11, 2017, contribution to "Job and Career Workshop" organized by ACBG.
Nov. 2017, GPN gets ready to open an office in Madagascar.