Education is the most powerful weapon which you can use to change the world.
~Nelson Mandela
As global citizens, all of us at GPN have personally sought not only to educate ourselves, but also to efficiently and effectively extend that knowledge to others. Located in Wuhan, P.R. China, we at GPN cater to the local population as well as strive to help international students and professionals meet their goals.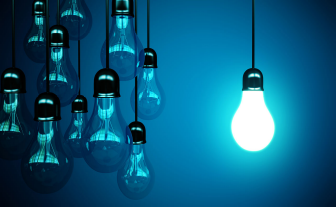 As an international educational consultant, GPN helps students from China who are West-bound, as well as international students who are planning to come or have come to China for education or professional development.
GPN Education Consulting (Wuhan) Co. Ltd generously provides [1] Help for International Students, [2] Publication Support for Researchers, [3] EFL/ESL Teacher Training, [4] Curriculum Design & Development and [5] Free-of-charge "GPN Mentorship Program," Clubs and Networking. We also offer our clients a complimentary "GPN Mentorship Program"
1. Help for International Students
In her remarks on March 22, 2014 at Stanford Center of Peking University, the U.S. First Lady of the time, Michelle Obama, said "China is currently the fifth most popular destination for Americans studying abroad, and today, the highest number of exchange students in the U.S. are from China." In other words, studying abroad is increasingly important in our globalized world. Whether you're a Chinese student planning on travelling abroad for further education or you're an international student who has found yourself on Chinese soil, one thing is key: GPN's professional help and preparation can help you reap benefits from your overseas experience.
Here's what we can do:
For Westward-bound Chinese students:

Cross-Cultural Awareness Training:
In The Philosophy of Travel published posthumously in 1968, George Santayana offered this sage advice: "There is wisdom in turning as often as possible from the familiar to the unfamiliar: it keeps the mind nimble, it kills prejudice, and it fosters humor." Santayana has a valid point—but only if you have the power to overcome culture shock; for those without the requisite training, facing the unfamiliar can turn into tears and frustration. To prepare students for their journey to come, we offer a training program in the form of seminars to help people who plan to go to U.S. and other countries in the West for studies, business, or tourism to defeat culture shock and enjoy their stay. We deliver the same service for those who plan to come to China.
Program in Brief
With great teaching methodology and dedication to study, many people can master a target language in just a short period of time. However, Even the best textbooks and language test preparation courses are merely meant to provide the learner with the tools to master the language. Language application is another thing entirely. After arriving in a foreign country, students, businessmen, and tourists alike often find themselves victims of culture shock. Tone, slang, and local accents are difficult to anticipate, and are enough to derail even an advanced language learner's confidence. Real experience in a foreign country often entails much more than simple language difficulties; in fact, the most difficult problems to overcome are deep-seated cultural differences. Discrimination and frustration may arise because newcomers do not think, act, or behave like local people. Being able to blend into society is not something that can be learned in a language class. Join GPN's "Defeating Western/Eastern Culture Shock" training seminars, offered with a free-of-charge complimentary 2 years of supervisory correspondence. GPN's seminars focus on cultural awareness orientation in the US, UK, Canada, Australia, New Zealand, France, etc. and can be customized to fit you or your children's situation to help adequately prepare you for this life changing experience. Do not send your child abroad merely to study books; send your child abroad to learn about the world, make friends from other cultures, and gain the ability to overcome cultural barriers, giving them a competitive edge in an increasingly challenging, multicultural global environment.
For further information, check Defeating Western Culture Shock program.
English language proficiency test preparation:
We provide IELTS tutorials to develop the 4 skills: speaking, writing, listening and reading. For college students, we also offer tutorial programs for [1] College English Test (CET): Band 4 (CET-4), Band 6 (CET-6) and CET- Spoken English Test (CET-SET), and [2] Business English Certificate (BEC): Preliminary (B1), BEC Vantage (B2) and BEC Higher (C1)
We offer an innovative online teaching or distant learning program and supervisory program for IELTS speaking and writing for guaranteed higher scores than from any existent educational centers or institutes.
For China-bound international students
Scholarship Application Assistance
We also assist students in writing their "study plan" and "research profile" to be in tune with their academic targets and career development. This assistance is offered in the following fields of study: public administration, business management, economics, education, English language, and communication.
College/University Registration & Admission Services:
We assist students in finding their most suitable educational institution here in Wuhan, which is one of the biggest educational cities in China. Students can be admitted to the educational program of their choice and earn an education. This service considers the best schools and professors, according to your personal and academic preferences.
Academic Writing Assistance
[We do not write, but we assist in writing]
Students from the West are used to being closely supervised when doing research or engaging in publication projects. This might not always be the case for international students in China for many logical reasons. Accordingly, we do not write your paper for you, but we assist in choosing a relevant topic (for research), doing research and academic writing by offering a "supervisory program" for thesis and paper publication relating to the fields of studies previously mentioned (public administration, business management, economics, education, English language, and communication.) Our assistance will be invaluable for students whose academic advisors do not or cannot provide them with sufficient guidance ...
In cooperation with our partner companies such as "FSK Fix your relocation Co. Ltd." and "MaxHouse International Services Co., Ltd.," we help new-comers find a location where they can live comfortably, whether they are seeking to rent a suitable apartment or board with a Chinese family.
As mentioned before, we also offer a training program in the form of seminars to help people who plan to come to China for studies, business, or tourism to defeat culture shock and enjoy their stay for a short or long period of time.
For further information, check Defeating Eastern Culture Shock program.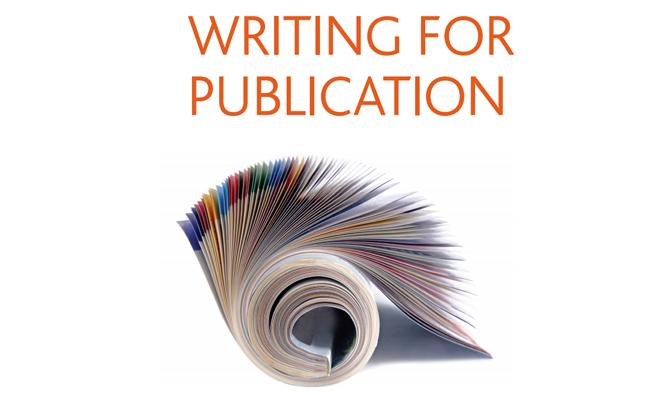 2. Publication Support
Failing to complete academic requirements, both for students and professors, is an unfortunate yet common occurrence in China, like it is other countries. This happens due to two main reasons: first, those who need to write in foreign languages like English or Chinese do not have mastery of the language, which results in academic difficulties, including research publication rejections; second, the publication journals chosen by the students or professors cannot fulfill the academic criteria for graduation or tenure.
To help students and researchers successfully overcome these problems,
We translate and edit research papers of almost any language <see our translation and editing webpage>
We also help students and researchers find credible, scholarly journals for their research to be published in, at both the national and international levels.
3. EFL/ESL Teacher Training
Not everyone who masters a language can teach it! Training is needed to be able to share your expertise confidently and get real results from your teaching. We, at GPN, train teachers and those who aspire to be good teachers with our programs:
A. TESOL Pedagogy: An overview of TESOL methodologies both theoretical and practical.
B. Language Development: to develop your ability to use English correctly and appropriately in varied situations.
C. American Studies: to learn about American culture in order to better understand the social context of language use.
Eligible candidates must have:
(1) A university degree (Bachelor's or equivalent, e.g. Licence Es Lettres).
(2) An above average proficiency in oral and written English. No previous work experience is required.
Job opportunities
A teaching position at GPN is offered to the top-ranking candidate(s) who has/have successfully completed the training program.
[4] Curriculum Design & Development (CDD)
Schools, language institutes and teachers alike often have difficulties in finding appropriate materials for a given method and class level. At GPN, we design and develop curricula to meet your needs and save your time. We have sample materials related to different topics you can choose from. You may also specify what kind of information you want (e.g. topic, level of your target students, and class running time), then the material will be provided to you without delay.
Included in our CDD services are:
Course content descriptions for different learners of various levels (Newbie, beginner, high beginner, low intermediate, intermediate, high intermediate, pre-advanced and advanced as well as professional levels)

Training/ Course materials (e.g. theme-based class PPT, audiovisual support, flash cards, etc.)

Extra-curricular activities (if necessary) and learning support
5. Free-of-charge "GPN Mentorship Program," clubs and Networking
GPN has created an environment where languages and knowledge are used and shared. We offer the following language learning support program:
Personal Study Advisor (PSA). The PSA will provide interactive sessions and tutorials and arrange one-on-one meetings to discuss the progress of your educational journey at GPN. If you take any of our training courses, the PSA will offer guidance and assist you throughout your training program.

Language Immersion Clubs (LICs). Membership opportunities are given to practice what you have learned at GPN. Those clubs are: GPN Social Club (GSC), GPN Debating and Public Speaking Club (GDPSC) and GPN Kids Club for Fun (GKCF).

Global Learners' Networking (GLN). Membership is also at your disposal, which will give you a chance to have a "pen pal" overseas to enhance your English skills (for those in need of such a service).
2017 © GPN Language Services & Consulting, All Rights Reserved